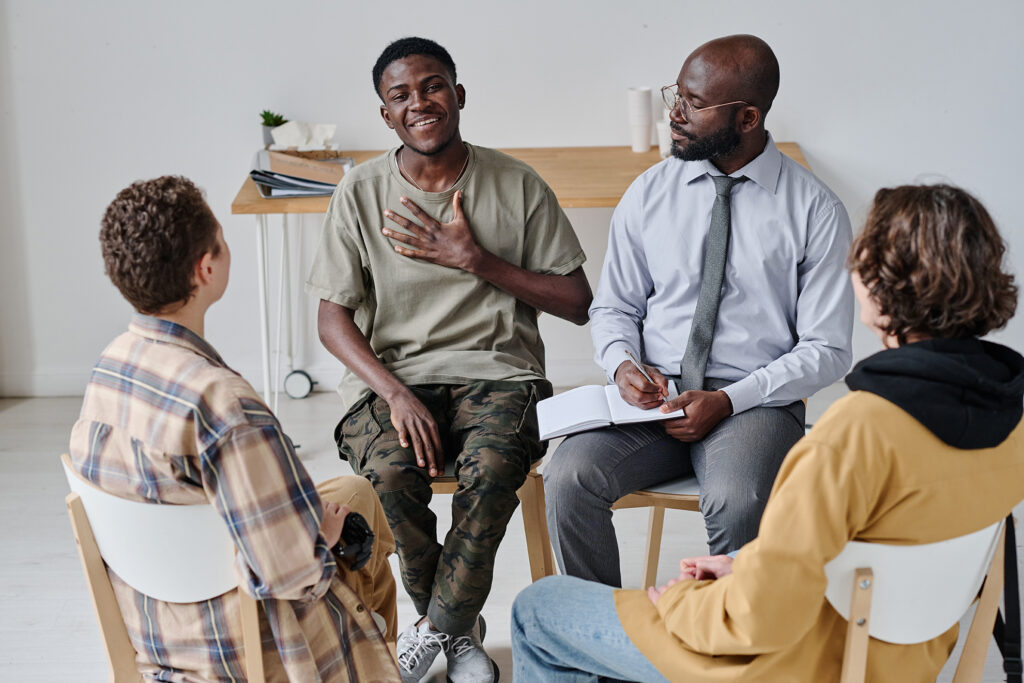 Of the 21 percent of adults who had any mental illness in 2020, less than half received mental health care, according to government statistics. And, only one-third of Black individuals who needed mental health care received it. Barriers to mental health care for communities of color include cost and/or lack of insurance, language barriers, mistrust of the healthcare system as a result of historical abuse and discrimination, and cultural stigma against mental illness. To more fully explore the issue and discuss what can be done to change the dynamics, 100 Black Men of Syracuse is teaming up with the Downtown Syracuse branch of the YMCA to present "You're Not Alone: A Town Hall on Mental Health," taking place on Tuesday, November 14 at 6 p.m. at the Downtown YMCA location of the YMCA of Central New York.
Our 90-minute "hybrid" program will examine a variety of mental health issues, particularly those focused on identifying the signs of mental health issues among children, combating the stigma surrounding mental illness in marginalized communities, and educating attendees of those community resources and assistance available to help those families in need.
For the in-person event, pre-registration is not required but is helpful in assisting us to stay in touch. Click here to pre-register. There is no reserved parking for this event, but street parking is FREE after 6 p.m. in downtown Syracuse. The Downtown YMCA is a .4-mile walk (approximately 8 minutes) from the CENTRO Transit Hub, with multiple bus stops located within a one or two-block radius of the Downtown YMCA.
If you would like to join us virtually, you will be able to watch the LIVESTREAM version of the event on the YMCA of Central New York's Youtube Channel (live) and Facebook page in real time.