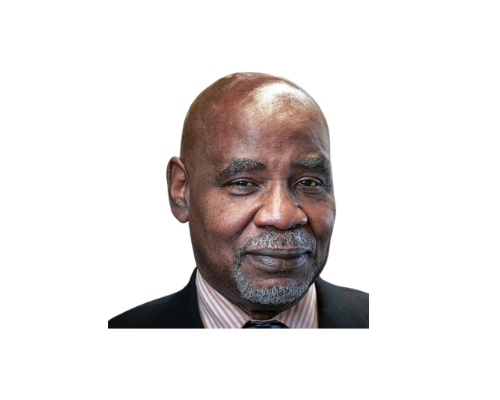 A Message From The President
I would like to first say thank you for taking a moment to learn more about 100 Black Men of Syracuse.   I would also encourage you to visit our history page to learn more about who we are.
One of my many joys in working with 100 Black Men is the concentrated focus of all our members to work without pause to serve our community. As the president of 100 Black Men Syracuse, I am excited about our direction and the set of goals we aimed to achieve in 2021.   I understand there is no "I" in TEAM, and the only way we continue to grow is through the strength we pull from each member, who has commit their time, energy, and skills to serve our mentees and our mentors.
 One of the first goals we wanted to accomplish in 2021 is a rebrand our website, and provide a new structure of accessibility to our programs, membership and volunteer opportunities. In addition, we aim to have a more engaging social media presence, along with ease of access to fundraising through Donations,  Partners and Sponsorships. These plans are well on the way.
 In conversing with our board we are also seeking avenues to add more opportunities that would serve our corporate sponsor and community by providing resources to expand employment opportunities through the 100 Black Men Syracuse network. Our objective is to add an employment listing center through our website which will expand the reach of 100 Black Men Syracuse to aid our members and mentees in finding jobs that our corporate sponsors make available.
 2021 is going to be an exciting time, and I hope that you continue to support our efforts by sharing our mission with others. We build stronger communities when we work, serve, empower, and enlighten each other.
Leadership Development and the cultivation of our next generation of leaders is a worthwhile investment.
100 Black Men of America continues to prepare youth and young adults who can lead the way and become the next generation of global leaders. The future of our organization and our country lies in the ability to develop a pipeline of talented, courageous and effective leaders who can take up the mantle.  We will preparing them to take on the challenges that lie ahead.
Many of the members in our network in 100 Black Men Chapters are leaders of other 
organizations on the local, regional and national levels. These men serve as trailblazers and role models for the youth of today who will assume their positions tomorrow. By example and through leadership training, our members work tirelessly to help empower mentees to build character and create hope, aspirations, plans, and futures. Our motto, "What They See Is What They'll Be®" is epitomized in the servant leadership of our members.