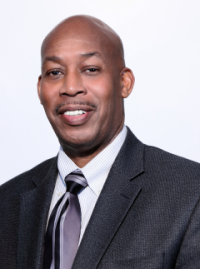 VINCENT B. LOVE, VICE PRESIDENT OF FINANCE, IMMEDIATE PAST PRESIDENT
100 BLACK MEN OF SYRACUSE
"Our goal is to get a young person when he's in elementary school and keep him with us through college, and then have him turn around and come back and mentor younger people.
"Our national organization has established four pillars of service: mentoring, education, health and wellness, and economic empowerment. Here in Syracuse, we have a strong emphasis on mentoring and education."
Vincent Love has decades of experience mentoring young people in his hometown of Syracuse, NY. He is a graduate of the old Central Tech High School in Syracuse and Florida A&M University, where he earned a bachelor's of science degree in accounting and business administration. Vincent served 26 years in the North Syracuse School District as an accountant and Treasurer. He is currently a financial consultant with the district.
"I wasn't in any leadership in terms of any clubs or organizations or things like that," he recalled. "I made mistakes, and I made some bad decisions, and that's why I think a lot of young people can identify with me because I share my story.
"I give my phone number to all the young men. I say, Listen, if you find yourself stuck in a bad situation, I don't care if it's 2 o'clock in the morning, you can call me. I'll be there for you. I'll come get you, but I'm going to ask you on the ride back, 'What are you doing?' You're going to hear it from me."