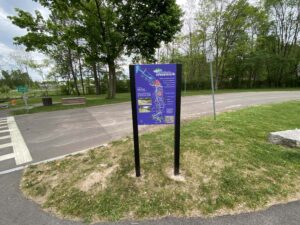 100 Black Men of Syracuse Inc. is sponsoring the Winston Gaskin Community Walk for Health & Wellness, on Saturday, September 24, 2022. The annual family-friendly event, which is being offered for the first time at Kirk Park in Syracuse, is free and open to the public. Walk participants will assemble at Kirk Park at 9 a.m. for the walk and features a 3.2-mile walk that will proceed along a recently completed portion of the Onondaga Creekwalk.
Following the formal walk, youth activities will be presented at Kirk Park in an expanded event format in which non-profit community organizations are invited to participate, distributing information about their health and youth programs and services. To sign up as a volunteer, go to https://forms.office.com/r/JGMgNxFXva.
The event, which concludes at 2 p.m., honors Winston Gaskin, an African-American Syracuse resident, pharmacist, Army veteran and community leader who passed away in 2009. The Gaskin Walk is also dedicated to raising awareness about a variety of health issues and promoting healthy lifestyles.
All proceeds from the event will benefit the 100 Black Men of Syracuse, Inc. health and wellness initiatives. Donations are always welcomed if you are unable to participate in the walk. For more information, email 100 Black Men of Syracuse at 100bkmsyr@gmail.com or call (315) 443-8749.
Crouse Health Joins Event Sponsors Critical Path Integrators, Cumulus Media

Crouse Health is the latest company to step up to support the Winston Gaskin Community Walk for Health & Wellness as a sponsor. Crouse Health, which  is Central New York's largest provider of maternity care services, delivering more than 4,000 babies annually, operates Crouse Hospital and is the state-designated regional referral center for high-risk neonatal intensive care services. Crouse's outpatient programs serve patients from 23 counties in New York State, with the majority coming from Onondaga, Madison, Oneida, Cayuga, Oswego and Jefferson counties.

The news about Crouse Health follows the announcement that Critical Path Integrators and Cumulus Media had agreed to provide corporate support for the Winston Gaskin Community Walk. Critical Path Integrators is the Syracuse-based, minority owned firm specializes in audio-visual and IT installations. Besides A-V, the company, which was founded in 2013, designs and builds out network, communications and security systems for a variety of commercial clients.

The local division of Cumulus Media, the national broadcast company and owners of 93Q and 95X among several other local radio stations, had agreed to serve as a media sponsor for the Winston Gaskin Walk. As part of its sponsorship, Cumulus is donating time on its local broadcast properties to air public service announcements about the Gaskin Walk during a three-week campaign.
Also stepping up as Community Partners are:
10 Less Inc. Civic Youth Society
ACR Health
American Heart Association – New York State/Loving Myself, Loving My Sisters Coalition
Healthcare Education Project
Junior Frontiers of the Mohawk Valley
Kappa Alpha Psi
NAACP of Syracuse and Onondaga County
National Council of Negro Women
OGs Against Violence
Onondaga County Department of Emergency Communications, 911
PGR Foundation, Inc.
Phi Beta Sigma Fraternity, Inc. (Syracuse Chapter)
Prevention Network
Restoreforlife, Inc.
Syracuse Community Health
Syracuse Inner-City Rotary
Syracuse Model Neighborhood Facility F.A.C.E.S. program
Syracuse Police Athletic/Activities League (PAL)
Syracuse Police Department
Symphoria
University United Methodist Church
Upstate Medical University Mammography Program
Upstate Medical University She Matters/We Matter/U Matter programs
YMCA of CNY
Zeta Phi Beta Sorority (Syracuse Chapter)
A History Lesson: Why Our Walk Honors Winston Gaskin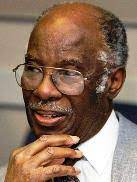 Winston Gaskin was born in Kansas and served in the U.S. Army, completing his tour of duty in 1945 as a second lieutenant. He earned college degrees in chemistry and pharmacy from Virginia State College and was a practicing pharmacist for 30 years. The Gaskins moved to Syracuse in 1963. For 10 years, he operated Gaskin's Pharmacy on South Avenue. In 1987, he was honored as a pioneer in the black community by Syracuse's Black Leadership Congress. The congress said he became the first black druggist in the city when he opened the pharmacy in 1964.
Winston was also an insurance and investment specialist for Mass. Mutual Insurance Co. As a registered rosarian, he was an accredited judge of roses at state fairs and an active member of both the Men's Garden Club and the Rose Society of Syracuse. Winston chaired a committee at University United Methodist Church that established the Neighborhood Linking Project, an outreach to the church's neighborhood. His leadership of that committee helped lead in 1992 to the formation of Housing Visions – he was co-founder – a non-profit organization that works to increase the availability of quality housing to low- and moderate-income residents throughout the city of Syracuse.
In 2006, Winston and his wife, Vera, moved to Woodbridge, VA, to be near their children. He passed away April 4, 2009 at the age of 87 in Woodbridge.