100 Black Men of Syracuse has released the results of its 2023 survey on reducing gun violence in Syracuse. See how the respondents rated the effectiveness of 10 possible solutions to alleviating the harm and loss stemming from this life-and-death issue. Read the report at https://100blackmensyr.org/survey_report.
(Check out our gun violence town hall photo gallery by clicking the image below.)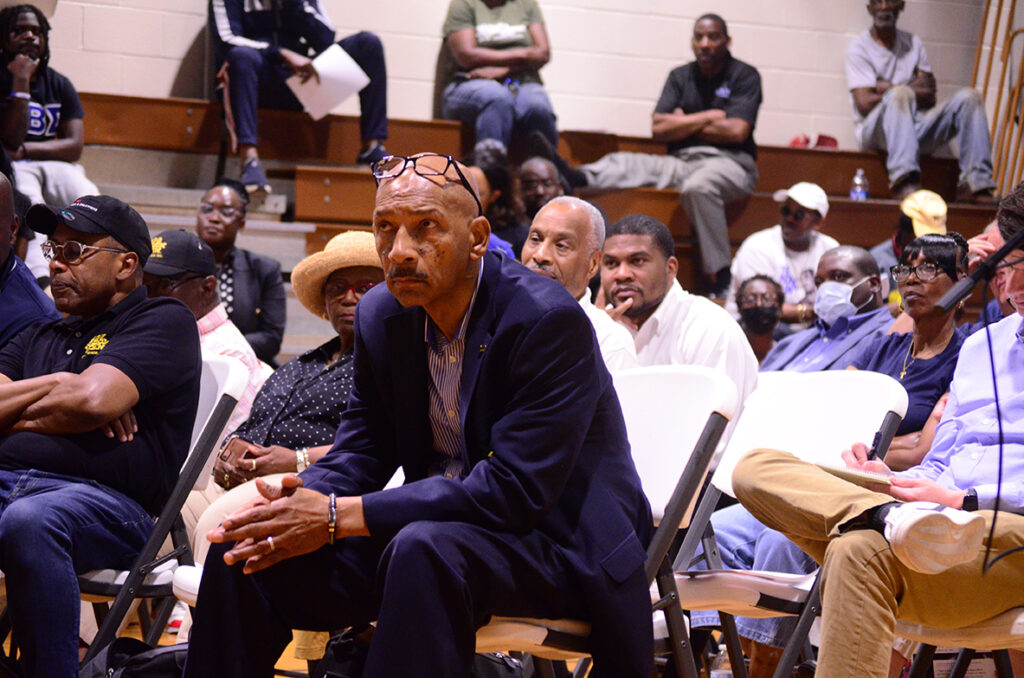 Video clips from the town hall are also available at https://photos.app.goo.gl/dHnFFWdxEMgimnHG6.
Town Hall Media Coverage