The first time I heard of the Black Men of Greater Knoxville, Inc., I was12 years old attending Holston Middle School. I didn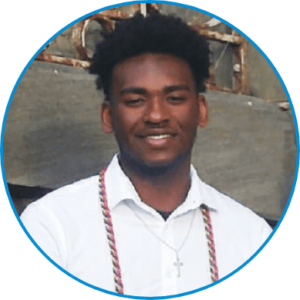 't know what to think of the program at first nor did I understand why I needed to be a part of it.
Looking back, it was one of the best decisions that my mother could have made for me. The100 Black Men of Greater Knoxville, Inc. has invested in me for nearly six years. I would spend at least one Saturday a month with my mentors. I was exposed to new mentors, guest speakers, career professionals, and dignitaries, including the Mayor and City Council representatives. I have learned a lot about this organization and the people who support it. Watching my mentors in different scenarios have shown me how to act and conduct myself. I've watched how they treat and address each other with respect. My mentors are great role models, offering life lessons that have benefited me greatly. My mentors are a part of the reason why I am the young man that I am today.
I want to thank every single person with 100 Black Men of Greater Knoxville, Inc. for giving me the best six years and foundational skills I will use throughout my life.